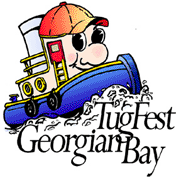 MIDLAND TOWN DOCK
AUGUST 20 and 21, 2021


The fun never stops in the

Heart of Georgian Bay

. The unique, rich, and fascinating history of Simcoe County as well as the captivating landscape and environment has provided the area with countless ways to make memories!
While you are visiting

TugFest & HarbourFair

, take in our amazing weather and some of the great activities that come with the area.
Whether it's hiking, biking, boating, exploring, splurging, relaxing, or adventuring we offer some incredible experiences. Whatever your interests may be, there is an activity for everyone in the Heart of Georgian Bay. Browse our amazing activities by visiting www.gbay.ca!